EXCLUSIVE DISCOUNT – Joel Davis'
MDT Business Plan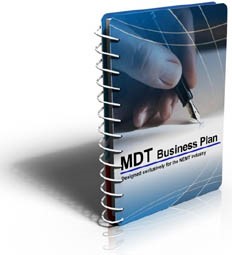 Congratulations on investing in my DVD Series! This is a great and exciting opportunity for you and your business and I look forward taking this journey with you.
As a way of saying "Thank You," I present you with this one- time offer to invest in my best-selling MDT Business Plan for ONLY $197.95!
That's a savings of $100.00 plus another $19.35 shipping and handling!
Regularly $297.95 plus shipping and handling, by clicking below the MDT Business Plan will be added to your cart for ONLY $100 and shipped with your DVDs.
See you at the Top!
Joel E. Davis
Founder, the United Medical Transportation Providers Group