Listen to what attendees are saying about Joel's Mass Opportunity Seminar:


"I am a registered DBE [Disadvantaged Business Enterprise] and the timing of your presentation is perfect. I am using your 9 strategies for submitting a proposal as we speak to write our proposal for the [Name of School District] Board of Education……and I will enlist your 1 on 1 help when I am done to review it. Thank you again for all of your information. It is wonderful."
Maria Fernanda



Dear Friend & Fellow Entrepreneur,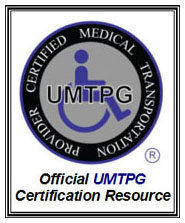 I am very pleased to release what has proven to be my most anticipated Series to date – my Mass Opportunity Seminar. This is another high quality recording of one of my sold out live events.
If you haven't yet watched the video above, please do so before reading any further. I want you to hear what just a fraction of our attendees had to say about what you're going to learn in my Mass Opportunity Seminar.
The reason why this Series is so important and sought after is because I go into great detail discussing the many changes within the medical industry. More specifically, I share how such changes affect your business and how to navigate and thrive in what is a changing landscape.
As we all know, the elderly population is exponentially multiplying. What makes this population explosion so exciting is that our seasoned seniors require a variety of products and services. Needless to say, if you're a compassionate and motivated entrepreneur you can literally "Profit while serving the needs of your community!"
I can't stress this enough – there is so much money-making opportunity in serving our seasoned seniors that you have no excuse not to make money!
And let me be clear, the key word in making money in serving seasoned seniors is "Serving!"
Periodically I will receive a ridiculous email accusing providers and me of "taking advantage" of seniors because we make money through our services. However, nothing could be further from the truth!
To the contrary, when you provided quality service with added value then you have no excuse not to building a thriving and profitable business. Trust me, the opportunities are there – they're growing. I see it all across the country!
If you think I am wrong, evaluate all of the local businesses providing services within your community. Do you really think they are working for FREE?! No, of course not! Opportunity is growing and they are making money by meeting a growing demand.
What is so important about my Mass Opportunity Seminar is that I literally show you how the entire industry is changing, how you can identify key profit-earning potential, and then develop a highly profitable business model.
What you are going to learn!


How Obamacare affects the medical industry


How Obamacare affects your business
How you can ensure profitability with changes in Medicaid/Medicare
How the economy affects your business and profit-earning potential
How hospitals are changing and how it affects the way you provide service
How changes to HMO's, ACO's, and insurance companies affect you
How to identify changes and position your business for diverse profitability
How to form strategic partnerships with various facilities and organizations
How to structure and prepare proposals to guarantee market advantage
How to identify key money-making "Sub-Platforms" within various markets
How to increase "Customer Intimacy" to ensure long-term relationship
How to become and "Impact Player" in your local community

Employing Subcontractors to Increase Your Profit Margin
When you invest in my Mass Opportunity Seminar DVD Series I am going to include a 5-page Independent Subcontractor Agreement. I use this Agreement when working with providers to help shape their business model to meet demand while increasing profit margins.
A short few years ago, using subcontractors simply wasn't feasible. Medicaid brokers wouldn't permit it nor would most state's DOT authorize NEMT providers to use subcontractors.
However, due to an ever increasing demand, brokers and DOT had no choice but to relent. As such, a growing number of providers are realizing the strategic opportunity in using a combination of employee AND Subcontractor services.
Needless to say, you need to be very prudent and strategic in establishing your subcontractor business model. You want to be able to meet the demands of your community, build and establish your brand, and increase your profit margin.
In this DVD Series I am going to walk you through this Subcontractor Agreement and point out key areas that you can tailor and modify as necessary to fit the needs of your business.
Again, a short few years ago, employing the use of Subcontractors wasn't even feasible. But now, using Subcontractors is a very good and strategic opportunity that can help you expedite the growth of your business.
Others are Making Money – Why Not You?
In evaluating the needs of your local community, do you recognize other transportation and home care providers? If yes, I can assure you, they are NOT working for FREE! And, their business is going to continue to grow because demand for such services is growing!
So the questions will always beg, if these other entrepreneurs are making money, why aren't you?
Obviously, if you don't have competitors in your local community then you definitely have opportunity. But realistically, chances are good there are existing NEMT, home care, and associated delivery services within your community. But again, they are NOT working for FREE!
Regardless on the current level of competition within your community, one of two things is going to happen:
1. Your competitors are going to

adjust and adapt to the changing medical industry and growing elderly population and are going to be that much bigger and more profitable in 1 year, 3 years, and 5 years from now.

2. They are going to ignore the changing industry, miss opportunity, and eventually become antiquated and essentially take themselves out of the market. Can this really happen? Yes, it is already happening all over the country. The reason is because other, more astute and motivated entrepreneurs, recognizing the changing landscape are entering and leveraging the growing industry opportunities.
So if you're ready to learn how our industry is changing, how you can make a LOT more money, and how to position yourself for retirement and selling your business as a major asset in the coming years, then you need to study my Mass Opportunity Seminar DVD Series.


See you at the Top!
Joel E. Davis
(607) 343-3690

Founder, the United Medical Transportation Providers Group
PS: I'm giving you a FREE copy of my best-selling ebook, "How to Build a Million Dollar Medical Transportation Company," with your purchase of my DVD Series. That's a $97.95 value - FREE! But, make sure that you thoroughly read my ebook prior to viewing my DVD's.